Nigeria professional football league club Enugu Rangers are taking their statutory claim over Nigerian international, Sunday Mba to the Nigeria Football Federation (NFF) Status Players Committee.
The status of the Africa Cup of Nations' hero has been hotly disputed between two NPFL sides, Warri Wolves and Enugu Rangers leading to the league Management Committee, which use to be known as the Nigeria Premier League until a week ago to issue a statement on Monday that the Nigerian forward is a bonafide player of Warri Wolves.
However, Foster Chime, who is an official of Rangers, on Tuesday declared the NPFL statement on Mba as inconsequential and of no effect as it lacked the locus standi to enter into the fray of ascertaining the rightful owner of the player.
"We don't have any issue to grind with the NPFL especially as we know that the issue they've elected themselves to speak is beyond their bound, so whatever statement emanating from them on Sunday Mba is considered null and void by the management of Enugu Rangers.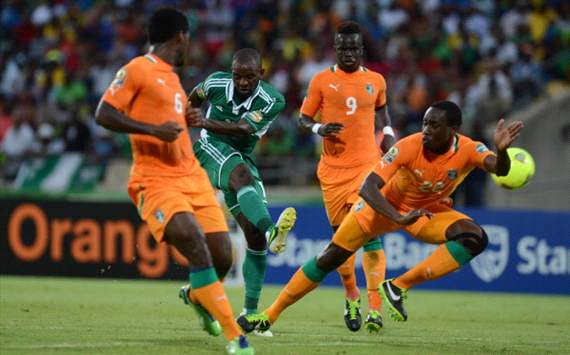 "The NPFL has no right to comment on player's status. That right is reserved for the Nigeria Football Federation Status Players Committee.
"All the parties will soon appear before the committee with facts and figures to establish once and for all the rightful and legal owner of the disputed player.
"Wolves are forcing themselves on the case which actually is between Dolphins and Rangers by extension Enyimba.
"We obtained Mba from Enyimba from where we loaned him to Dolphins who didn't fulfil the loan agreement.
We learnt, too, that Dolphins complained that Wolves didn't fulfil its loan agreement with the Port Harcourt side.
I believe every fact will be laid bare at the NFF Status Players' Committee at the right time and justice will be given to the parties involved," Chime concluded.
Meanwhile Sunday Mba will make his intentions known this weekend on the club he would like to play for in Europe.

About ten European clubs are presently trying to woo the attacking midfielder who shone like a million stars during the 2013 Africa Cup of Nations where he scored the winning goals against Ivory Coast and Burkina Faso in the quarter final and final.

Mba who is holidaying in Jos contrary to media reports that he has travelled out of the country spoke through his manager, Chike Onyeacho that he is not moved by the large number of clubs that are itching to have his services because at the end of this week, he will settle for one of them that will meet his demands.

Mba who directed all enquiries about him to the manager is however hopeful that he will sign for a club that will help improve his game.