Oscar Pistorius broke down in court, on Thursday, the fourth day of the murder trial ,as a neighbor described the grisly scenes when he tried to save the athlete's girlfriend after a fatal shooting on Valentine's Day 2013
Witness Johan Stipp, a doctor who lived close by, in a graphic testimony, said he went to the residence of the Olympic champion, nicknamed "Blade Runner,", after hearing shots fired. He said he saw Steenkamp mortally wounded, her brain tissue mixed with blood and Pistorius praying for her to live.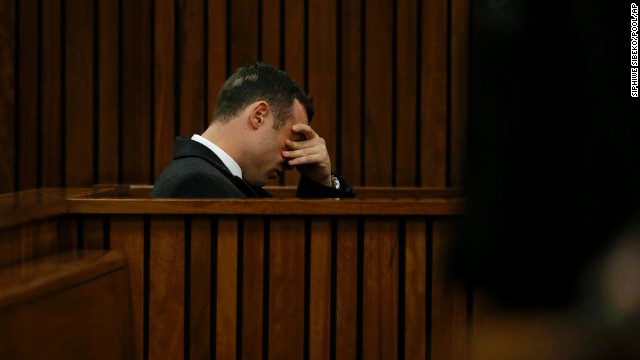 "I remember the first thing he said when I got there was, 'I shot her, I thought she was a burglar and I shot her,' " Stipp told the court in Pretoria.
He said he had arrived and found Steenkamp's body lying at the bottom of the stairs. Pistorius was bent over her body with his left hand over her right groin and two fingers of his right hand in her mouth as he tried to clear her airway.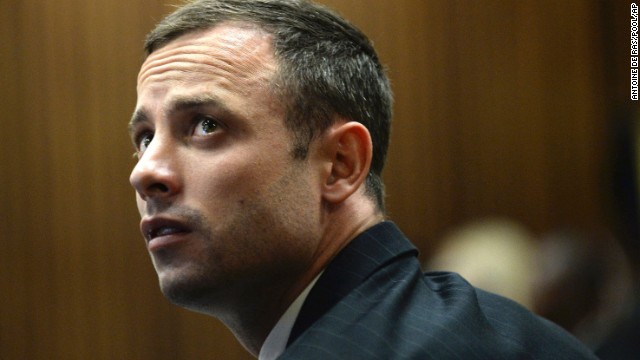 Stipp said he tried to assist but found no signs of pulse in her neck, no peripheral pulse nor breathing movements.
As the doctor described the details of her injuries to the court, Pistorius broke down with his head in his hands. He was also seen convulsing but then recovered and wiped his face and nose with a handkerchief.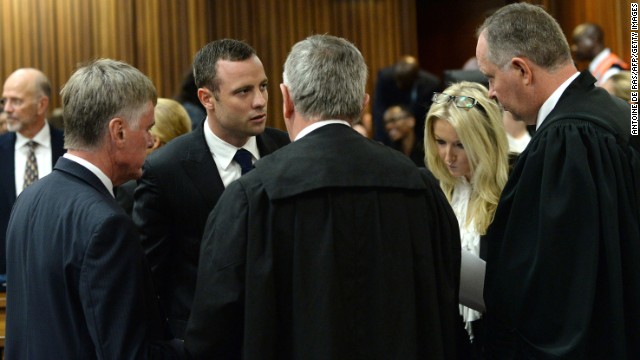 Stipp, who said he had trained in the army with assault rifles and 9 mm pistols -- the gun that killed Steenkamp -- said he had been surprised to hear no ambulance had been called when he arrived. He left after it did.
Stipp even told the court he did not realize Pistorius lived in the house until the day after the shooting when his wife told him.
The doctor was later cross-examined by defense attorney Barry Roux, who has been working toward establishing that Pistorius was the one heard screaming after the shots were fired.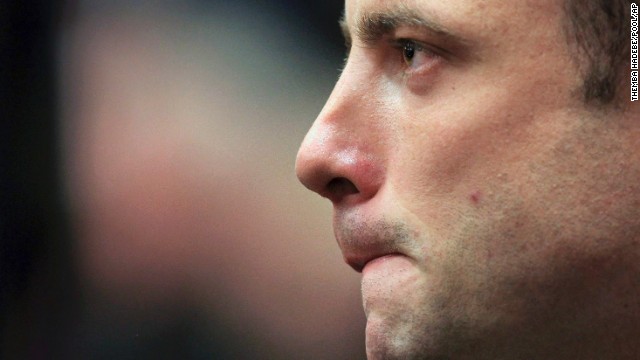 Roux said he had consulted three specialists and the autopsy and asked Stipp: "That person after the shots would not have been able to scream. That person would be nonresponsive, does that make sense to you as a medical doctor?"
"It does," Stipp replied.
The prosecution interjected, saying Steenkamp could have screamed after the first shot. Earlier in the week, prosecutor Gerrie Nel, reading a report from an expert, told the court that of the four bullets fired toward Steenkamp "the fourth bullet hit her in the head. She then died."
Pistorius sat impassively during the exchange between Roux and Stipp. He leaned forward, his head down in his hand, as his attorney asked Stipp if the athlete had wanted Steenkamp to live.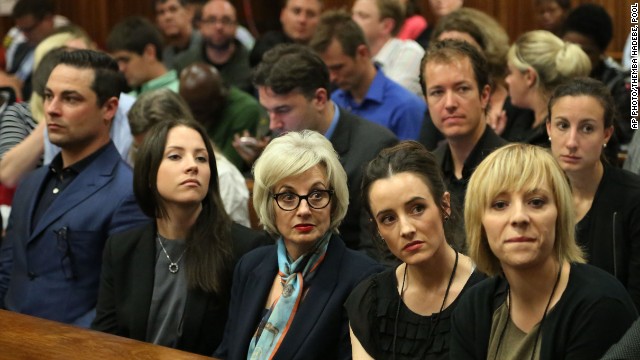 "He definitely wanted her to live, yes," Stipp replied. "He looked sincere to me. He was crying; there were tears on his face."
After the court adjourned for the day Thursday, Pistorius was in tears as his sister consoled him.
The 27 year old amputee sprinter has pleaded not guilty to all four counts against him, saying the killing of model and girlfriend, Reeva Steenkamp, was a tragic error and he mistook her for an intruder.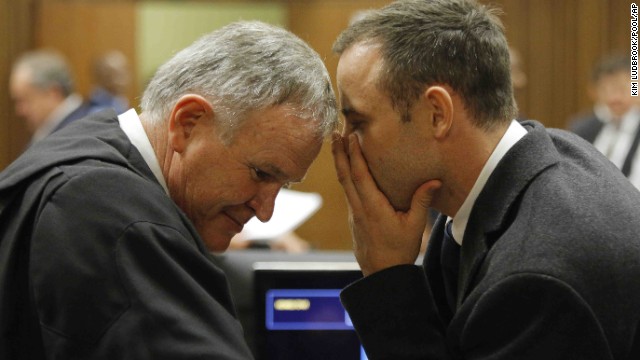 Lawyers had briefly detoured Wednesday into another of the four charges Pistorius faces, related to the discharge of a gun he was holding in a crowded restaurant in Johannesburg about a month before the killing.
Judge Thokozile Matilda Masipa will decide whether Pistorius is innocent or guilty. South Africa does not have jury trials.