Traffic is at its worst in Sao Paulo as transport workers continued their industrial action just days before the World Cup kicks off at the Arena Corinthians.
The subway workers' strike which began last week is set to enter its sixth day on Tuesday, leaving authorities sweating over the city's fitness to stage Thursday's Brazil-Croatia clash which will mark the beginning of this year's biggest global sporting event.
The industrial action has now been declared illegal in Brazil's courtrooms, but workers continue to petition for a huge wage rise, seeking increased compensation after years of perceived underpayment.
In the meantime, journey times are being almost endlessly extended with Traffic being bumper to bumper,Tempers frayed, passions running high, civilians at loggerhead with police, everyone attempting to have their say, and nobody is going anywhere fast. Simply put; chaotic situation in the city where the opening match will be played.
Those on the picket line have come up against stern opposition, with police firing tear gas at protestors outside the Ana Rosa subway station to the south of the city centre on Monday.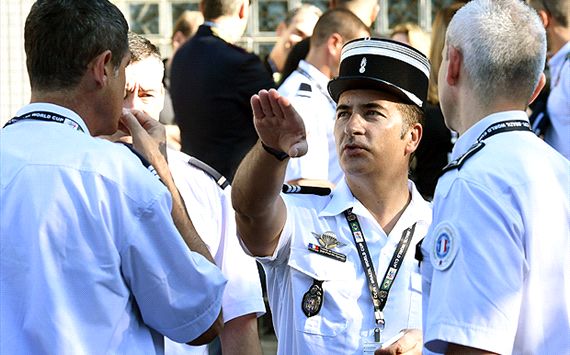 While those for whom the underground network is a way to earn a living continue to make their concerns heard in the loudest possible fashion while the ears of the world tilt in their direction, the remainder of the city is lamenting the chaos that has been caused as a result of the stoppages.
Brazil has long since lost hope of coming out of this summer with the right to call the 2014 World Cup a complete success. A success of any kind might even be pushing it as things stand.