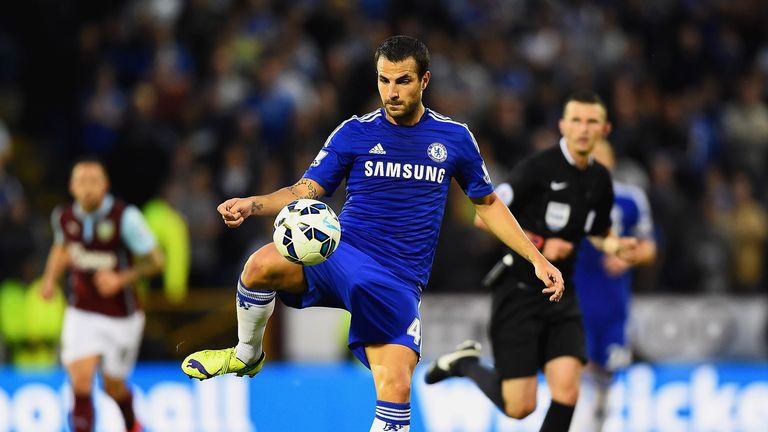 Arsenal manager, Arsene Wenger has said he has no regrets about not re-signing Cesc Fabregas following the Spainard impressive debut for Chelsea.
Fabregas left Arsenal in 2011 for boyhood club Barcelona and Wenger had the option to bring the Spain international back to Emirates Stadium this summer.
Wenger decided against pursuing a deal and Fabregas instead signed for Chelsea, making an immediate impact for Jose Mourinho's side in Monday's 3-1 win at Burnley.
Wenger conceded it was 'strange' to see Fabregas playing for another Premier League, but his only regret is that the 27-year-old ever left his club in the first place.
"I watched the game, yes," said Wenger regarding Fabregas' performance against Burnley. "It was [strange seeing him in a Chelsea shirt].
"You have to accept that professional players move from club to club and it was difficult for me to see him leave us. After he has left us for one club, you accept the idea that he can move to some different clubs. Of course it was a bit strange but he had a good game.
"I have no regret about [Arsenal not re-signing Fabregas] at all. My regret is that he left us."
However, Wenger believes that current Arsenal midfielder Aaron Ramsey has the potential to replicate Fabregas' impact for the club.
He added: "Yes. That's good in life - somebody moves out and somebody else takes over.
"Aaron Ramsey has a different style to Fabregas. He has developed into a player with huge potential and I think there is more coming out of Aaron Ramsey in the future.
"He's younger than Cesc and the potential is there to get more out of Aaron."